Qu'est-ce que c'est?
You are here because you have heard of me, Le Petit Chef.
You have read about me, heard whispers on the wind of my virtuoso skills as a chef and now your thirst for knowledge has you parched and seeking to experience the finest of dining. You have probably heard of my voyages around the world as well.
Well, I must admit – I am très fatigué (that means I am "very tired" for those of you humdrum English-only-speakers). I have taken a break from my unending travels and decided to rest a little after spending so long seeking tales of taste, gastronomic gallantry and experience in a meal. Sometimes it can take a lot out of a little chef, non?
Yet I cannot simply sit here, soaking up the Franschhoek sun and atmosphere – I have to keep feeding people or else I will truly go crazy. That is why I have created Le Petit Chef Au Naturel – an opportunity to go back to simple fare done with panache – salad, seafood, steak – in short (stop laughing), I have created a serious menu with French flair. For it is not just the allure of the exotic or the spices of the orient that will make a dish delicious – it can be classic delicacies made with skill, passion, and flair. It is, as we say, the crème de la crème of dining experiences!
I may be relaxing here in the Franschhoek Valley, but that does not mean that the meal you eat will be predictable in its creation. Remember, I am French, so I still have my flair for the dramatique – I love mystery. Atmosphere.  Je ne sais pas. It is what I bring to the table, if you pardon the pun.
Je suis Le Petit Chef.  Bon appetite, mon ami.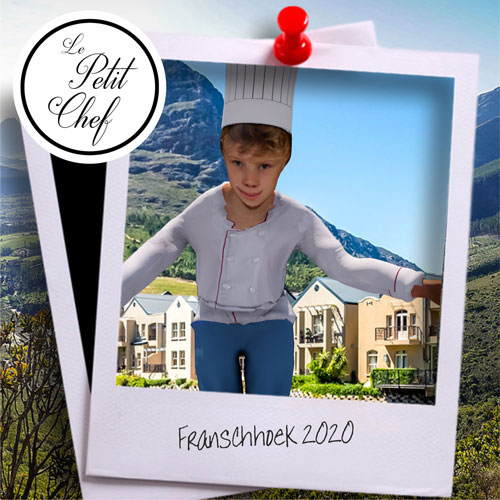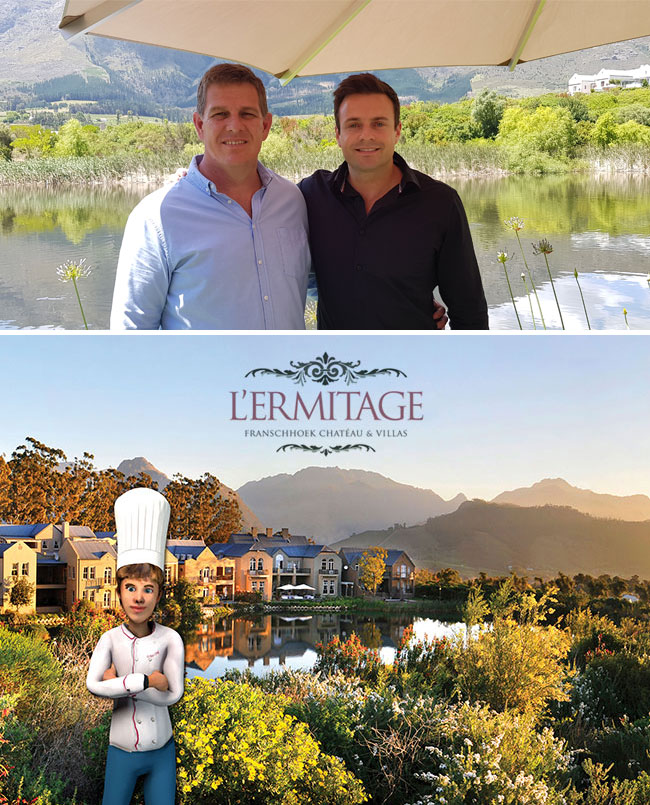 Why Franschoek?
Because my dear friends

Jacques Fouche

& Gerhardt Jooste invited me.
As I mentioned before, as a world-famous chef life can be difficult – so many autographs to sign and such large pens I must hold to do it! Sometimes you need a vacation to get back to your cooking roots. In France, we have a simple saying that means to live well – mangez bien – it is no surprise that the direct translation to that is 'eat well'.
So here I have come to stay in Franschhoek – for one thing, because the name means 'French Corner', so I must be among friends in this part of the world, oui? For another, I love the sun, the mountains and the beautiful valleys filled with vineyards – it reminds me of my own home of France… Except without all of the French people being rude. They say to me that Franschhoek is the South African home of haute cuisine and French gastronomy – well, I am sure they have never before seen Le Petit Chef! And so, I have decided that this town shall be my home for the time being. But how long will I be here? Who can tell? Until I am whisked elsewhere to settle the ever-beating restlessness of my adventurous heart and to satisfy the desires of my taste for life. If you must, let us call this a 'pop-up' – which is not a remark on my height but is instead an indication of permanence – which is to say, I have none. I am like the aroma of la boulangerie – there, and gone, leaving only a memory of a taste, a scent of reminiscence. For life is not simply about food, but is about the memories that surround such delicious flavours – you must not simply feel full after a meal, but feel content, loved and merry! So do not delay in booking your place in my dining room… I shall not be on vacation for long.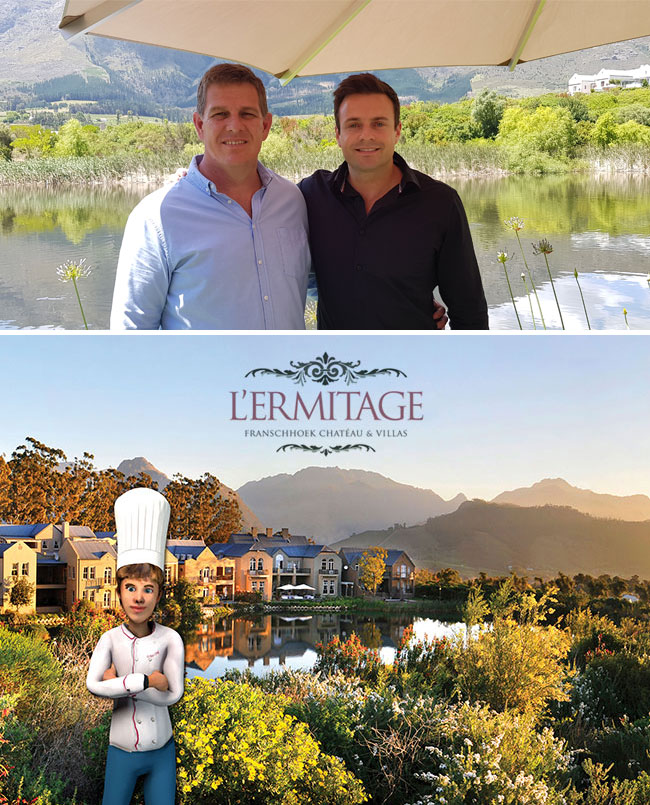 Meet the magnifique staff at L'Ermitage
Le Petit Details
Every superhero has an origins story and here is mine.
I was born in Marseilles, France. Beautiful town. I knew I was destined for a life in the kitchen and I must admit, I perfected French cooking. It was my raison d'être. But I became too good, so I decided I needed to escape my French life and learn of the world, and so I made my own way in the world – travelling from the remote inland steppes of Asia to the islands of the Mediterranean in search of the perfect combinations of food. However, I have been doing this and amazing audiences with my food and shows for years – it is time for the world's smallest chef to take a break.
In this culinary experience, I wanted to get back to my roots in cooking – dishes that are simple, yet timelessly delicious when crafted by the world's most excellent chef (me). Salad, chicken, barbeque – all foods that are not exotic, but whose recipes have been perfected. Because food may not be memorable for the stories that are behind their creation, but about the memories and love of life experienced entre-nous when we eat it together. Allow me to showcase my talents for you as I prepare for you this elegant multiple-course meal as I show you how cooking is really done. And – as we are in Franschhoek of course – you will have the option of adding a wine pairing to your dining experience beginning with a complimentary glass of champagne. In my country, we say "la vie est trop courte pour boire du mauvaise vin" – life is too short to drink bad wine. That is why I have partnered with Haute Cabrière Franschhoek – our intrepid next-door neighbours! – to grace my dining room tables with their delicious wine.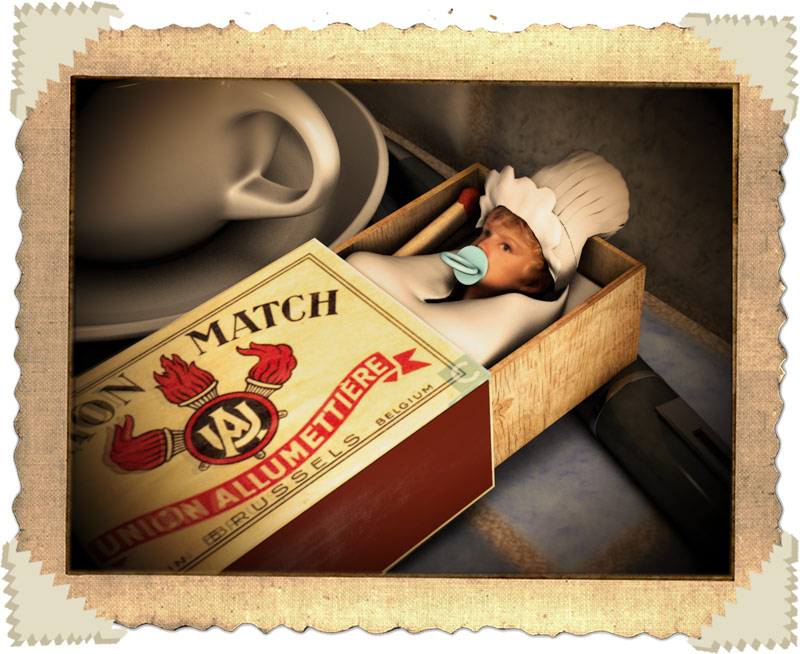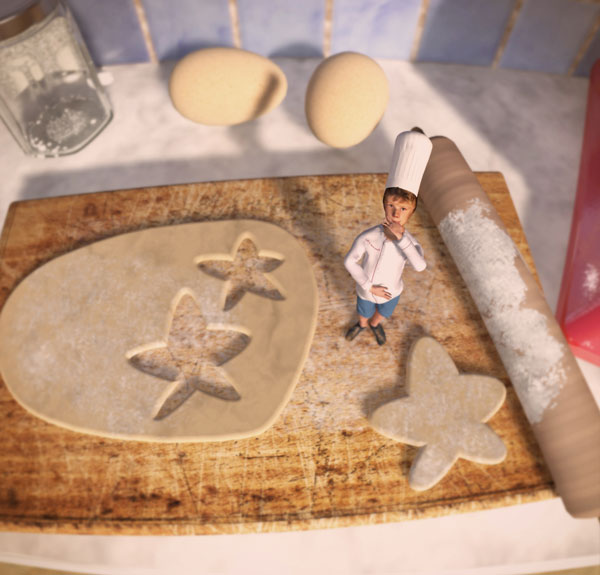 A meal is an experience – restaurants would not exist were it not so.
Virginia Woolf once said that "one cannot think well, love well or sleep well if one has not dined well" – what a Brit knows about dining well is another question, but her quote is quite correct, my friends! Dining well is to live well and love well. And the mark of lovers is to share a dish, to feed one another, no? I therefore urge you to come in pairs, if only to gaze in disbelief at the person beside you as my show unfurls – or maybe if you're lucky, to rouler une pelle!
Tables of six or twelve are your offerings, with a maximum of 48 guests per show. If you are truly the non-friendly type, (and belong in Paris, no doubt), you will desire to assemble six guests to monopolise a full table. Do as you wish but be warned… Some of my secrets will require collaboration with the guest beside you. Like food, the best experiences in life are shared, so turn strangers into friends and share the memories together.
If you wish to know the exact particulars of your meal, I suggest you call your local takeaway and consume something fried while watching reruns of bad sitcoms. That is not what I do… I do indulgence and ambiance. I have trained my staff meticulously. Everything that will be placed before you is both local and fresh, ensuring only the finest makes it to the table – I have partnered with the finest suppliers and the most skilled staff to amuse your bouche in a brand new way. After a night with me, your bellies will be full and your eyes will be twinkling – with every bite and sight radiating the authenticity for which I am known. I show you how to create a sumptuous meal while delighting your taste buds and bringing together people from all walks of life under the banner of delicious food.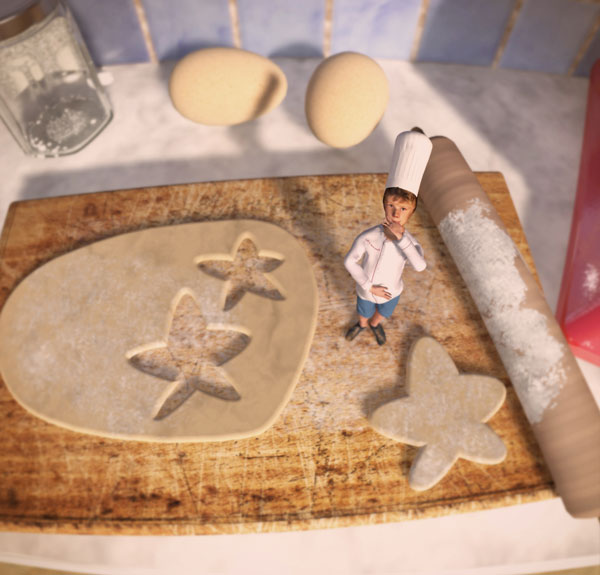 I can attempt to describe the digital experience in words but words are words and they are not enough. There is technology involved – heavily – such as 3-D projection. As I explain and create your meal, you will be privileged to watch me in action. I am quite dashing. Your table will transform as I prepare each course with projections of patterns conveying the way in which I have personally concocted your food. It is thus an engagement with every single one of your senses, which is why "dinner and a show" is a tragic description, reminiscent of washed-up cabaret singers and microwaved onion soup. Ugh. "Immersive dining experience that combines cutting-edge 3D technology, visual artistry, theatrical storytelling, fresh ingredients, unique flavours, sounds and tastes" sounds closer to the truth. But again… Words do not do it justice.
But yes, if all else fails, do it for your Instagram aesthetic.
As for, as the English say, "the damage?" R1295.00. You are in time for our LAUNCH SPECIAL of R1100.00
This is an experience to be remembered. It is not a 'quick night out'. It is an occasion for the true food lovers who reject monotony, who dare to be different and who laugh in the face of the mundane. Ha ha! This is for those who are eager for enchantment. The aficionados of the foodie-scene. This is date night on steroids. This is the special occasion you have been waiting for. This is unlike anything you have seen before or will ever see again. Word spreads. Guests return, two, three, four times. And my time here is short for there are other places I have not yet travelled to and they need my magic too. So book in advance. Spaces are limited.
By the way – if this is indeed a special occasion, drop me a note at info@lepetitchef.co.za and I will ask my team if we can arrange something special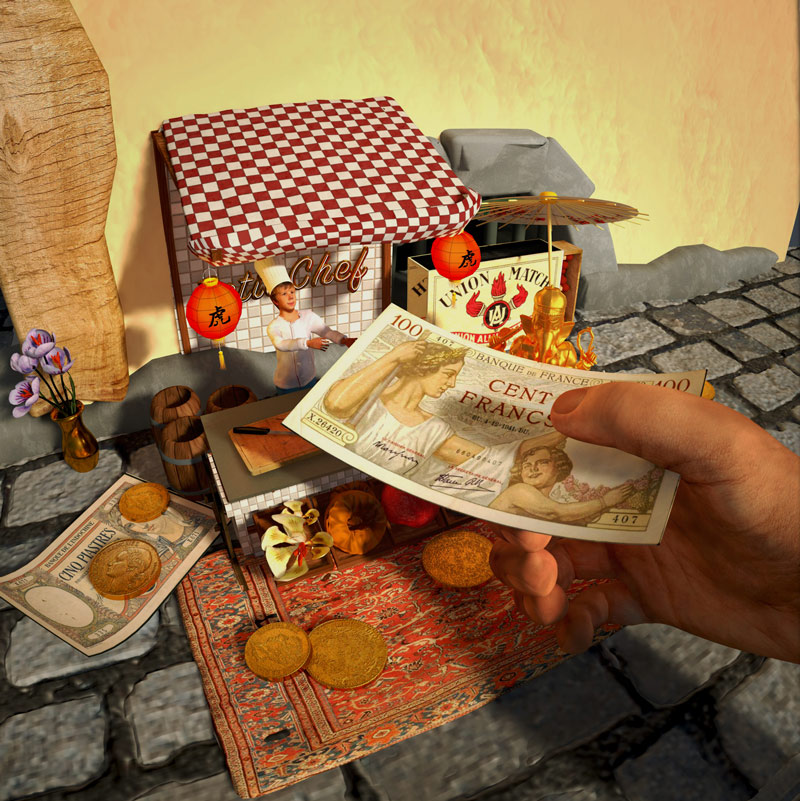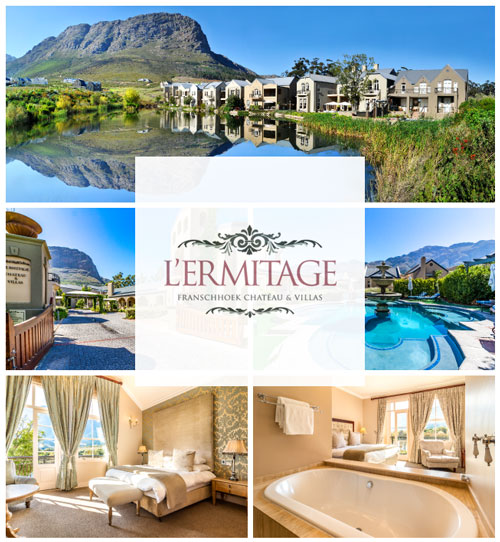 L'Ermitage Franschhoek Chatéau & Villas
I have decided to make my temporary kitchen in the very place I chose to rest and relax this holiday – the beautiful and very française L'Ermitage Franschhoek Chatéau & Villas under the august auspices of the Boland Mountains (Lambrechts Road, Franschhoek, Western Cape).
This place reminds me of my hometown of Marseille – it is all in the name: the grand old chateaux of France, the villas that dot the southern coast of my country… Ah! Très magnifique, oui? I have spent weeks exploring the beautiful mountains and valleys of the Western Cape, going on hikes (very short ones, because I am so small, you understand?), visiting the vineyards and giving the sommeliers my expert opinion and learning about the history of les Huguenots who made this place their home. But there is nothing quite like lounging in a luxurious villa with the excellent service that L'Ermitage offers you! When you arrive here, your culinary journey will take place in the CONFERENCE FACILITY of the hotel – I can think of no better place to tell my stories.
However, you must not simply 'come and go', as they say. Why not make a whole night of new experiences?
If you are single and ready to mingle (or not, I do not judge), the Chatéau is offering a 30% DISCOUNT on all accommodation.
Enjoy the wine pairing, eat to your hearts' content and fall into the fluffy pillows of the L'Ermitage Chatéau and Villas, sleep in and then enjoy the exquisite facilities. Perhaps I will even see you in the swimming pool. This body takes upkeep, you know.
BOOK NOW and receive a 30% DISCOUNT on all accommodation!
Le Other, Taller Chef
I have appointed Nic van Wyk as my head chef because he mentioned a passion for French cuisine within the first five minutes of meeting me. Always a good sign.  
Nic van Wyk is a true son of the culinary traditions of Spain and France and describes himself as a lover of classic French cooking. He is a well-known face around the culinary circles in the Western Cape, having a hand in The Barnyard Brasserie, The Diemersdal Eatery, Terroir Restaurant and his very own restaurant, Bistro 13.
Nic has worked with world-renowned chefs like Franck Dangereux, has appeared on Kyknet's Kokkedoor cooking show and has been invited around the world to food and wine festivals to showcase what he can do in the kitchen. After all of his travels and experience, I see a lot of myself in Chef Nic – even though I may not be quite as tall as him. There is nobody else I would trust to wear the chef whites alongside for this experience!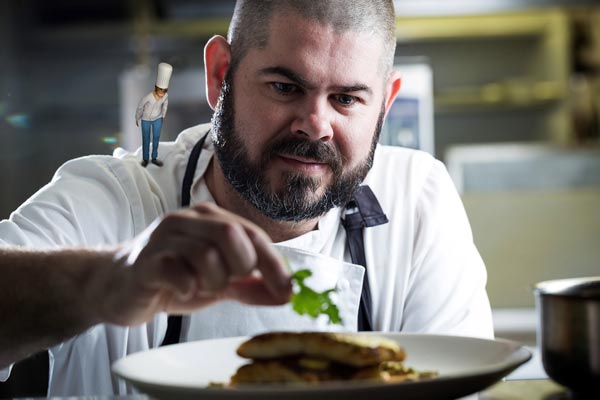 Chef Nic van Wyk – Executive Chef
Le Petit Chef in Southern Africa
I may be in Franschhoek right now, but where else can I be found? Le Petit Chef is anything but predictable.
If you were amazed and astounded by the crowning creations of my cooking, the boisterousness of my baking and the marvels of my mise en place, I can understand that you'd like to see me again – many of my greatest fans do. It is good news for you that you can also see me traverse 'In the Footsteps of Marco Polo' in pop-up shows in both the Beverly Hills Hotel in uMhlanga, Kwa-Zulu Natal in South Africa and in the Royal Livingstone Hotel on the cliffs beside Victoria Falls in Zambia. If you are in the area, consider taking a trip around the world in a single evening!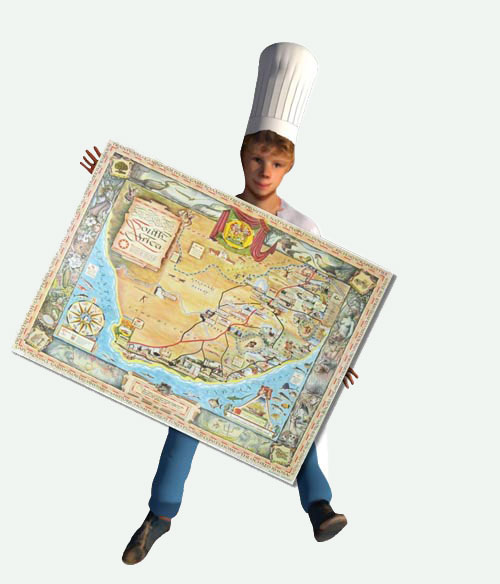 Corporate
I understand. You love your business.
You value your employees and your customers.
Without them, there is no you, oui?
To show your appreciation or perhaps to announce an incentive, please contact info@lepetitchef.co.za or and they will set you up with a bespoke interpretation of my show. Additional entertainment can be organised, various aspects customised to suit your brand… Dream it and my team will make it a reality. If you are not so dreamy, tell us regardless and we will handle the rest.
Le Petit Chef Du Maison
I want to take you home. Ah ha, no, you will never fit inside my cottage. No. I want you to keep enjoying my show, no matter how far away you are by coming to my other homes – I am a celebrity, you see, with many abodes.
You have been to my show. I took your breath away. You say to your friends, "Ah, but if only you could see him and the show is sold out!" Do not weep, mon ami. I can come to your home. I can entertain your event. I can feature at your kitchen tea, blow out candles with you on your birthday, yell "Mazel tov" at your bar-mitzvah or do whatever it is people do at their quinceañera. Forgive me, I have not yet been to South America so I am sketchy on the details. You have a menu choice of six meals including dessert that I can prepare for you. Choose one. Choose all six. Let's make it a night to remember.
Contact info@lepetitchef.co.za so the taller ones can make the arrangements.
Thank You
It is no easy task to traverse the oceans and continents, even when the pursuit is as noble as assisting a friend hailing from afrique du sud. As such, I extend my thanks to Paul Rouessart and 100% EVENT, who not only is clever at rhyming but is also an events management company the likes of which I had not encountered until this trip and my very own producer for this show. Merci beaucoup to Haute Cabrière for their wine that is par excellence to my kitchen, as well as to the L'Ermitage Chatéau & Villas for their comfort and hospitality. I wish to thank my creators, Filip Sterckx and Antoon Verbeeck. This now begins to feel like le Academy Awards which never recognise French brilliance in cinema. Where was I? Oui. Thank you to  Jaco-Grobelaar-Brand (Rocket AV) for the technical, Lynne Groenewald (RubyRed Creative) for the design, Ivor Moolman (implifi) for the website, Patrick Federer (Digiscape) for the social media ooh-la-la and thank you to Tayla Blaire, who has painstakingly translated and edited what I have to say in order to make it palatable (ah ha).