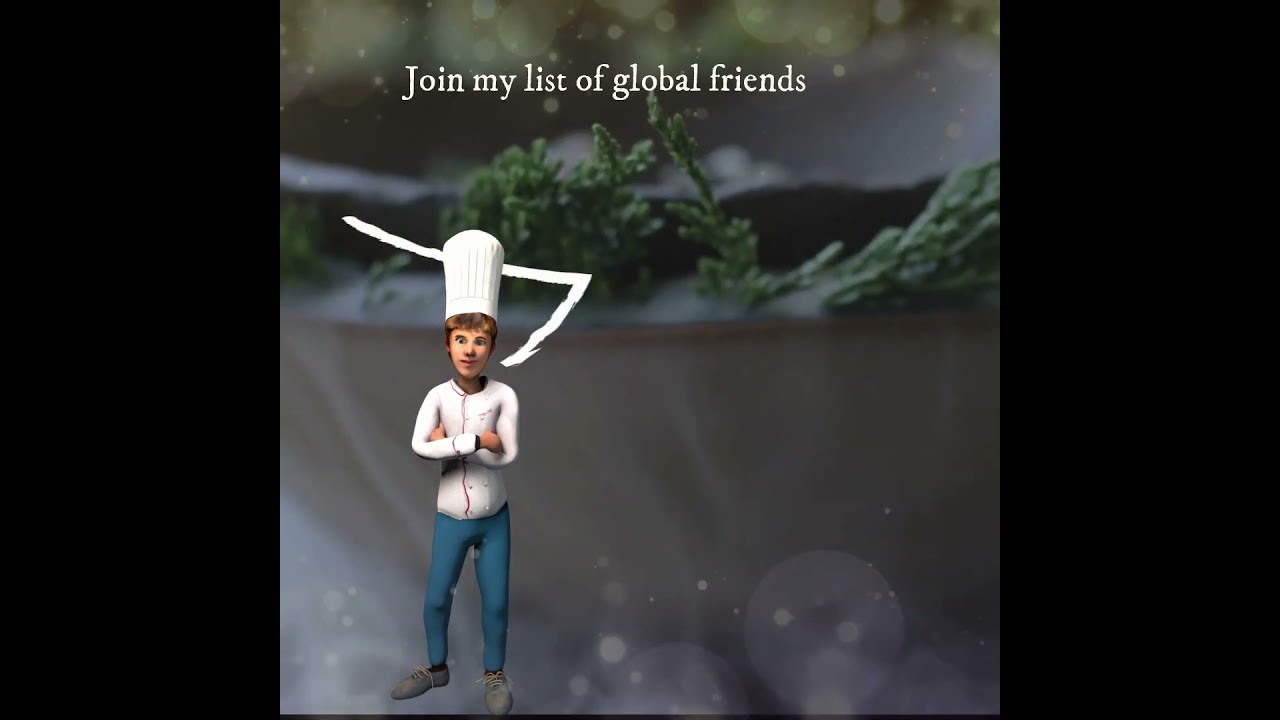 Mes amis, Le Petit Chef has taken time out of ze kitchen to give you the special message to book your spot. 
Ooh la la! Time is running out to catch one of my last shows before I say au revoir to all my friends in KZN. And 'ead off to my new secret destination – sacré bleu! 
🎟️ Don't let FOMO be your seasoning! Seize zis moment and BOOK YOUR TICKET TODAY to be a part of my exclusive soirée. 
Join my list of global friends who 'ave enjoyed my one-of-a-kind, unmissable sensory extravaganza and gastronomic feast! Magnifique! 🌟🍽️ 
Prepare to be whisked away into a world of flavours and artistry, where each bite is a moment to cherish. From ze first taste to ze last, you will be enchanted by ze culinary spectacle I 'ave prepared for you. 
Remember, mes amis, zis captivating experience won't wait for you! ⏰ 
🎭 Ze stage is set, ze aroma fills ze air, and ze time is now! 
Don't let zis opportunity slip away. BOOK YOUR TICKETS and immerse yourself in ze magic of Le Petit Chef. Viva la gastronomie! 
Don't forget to subscribe to our YouTube channel for more awesome videos! 
Hello… I'm the #LePetitChef and I go to extraordinary lengths for your palate. Join Moi, the chef of this epicurean immersive theatrical dining adventure, in a beautiful and fun way. Dinner Time Stories SA and Le Petit Chef SA's show is an unmissable sensory extravaganza that is a mind-blowing, innovative, unique, and gastronomic experience. It is internationally acclaimed and full of fun, surprises, and '𝓝𝓮𝓿𝓮𝓻-𝓣𝓸-𝓑𝓮-𝓕𝓸𝓻𝓰𝓸𝓽𝓽𝓮𝓷' 4K tabletop projections that will engage and immerse diners in a one-of-a-kind, 5-sense spectacle!  
The mood, music, table patterns, and authentic imported props and decorations all change with the epochs of the story and promise to immerse you in the most eye-catching '𝓭𝓲𝓷𝓲𝓷𝓰 𝓮𝔁𝓹𝓮𝓻𝓲𝓮𝓷𝓬𝓮' you will ever see – guaranteed! 
🌟 To learn more or book, we invite you to contact us either by phone, WhatsApp, or email today. 
For more information: 
Info@DinnerTimeStories.co.za | Call or WhatsApp during office hours only (081) 266-2661.  
We invite you to leave us a FACEBOOK RECOMMENDATION or GOOGLE REVIEW. 
Join Le Petit Chef's mailing list to receive the latest news, exclusive offers, & more! 
We would love to see the photo from your experience @DinnerTimeStoriesSA @LePetitChefSA