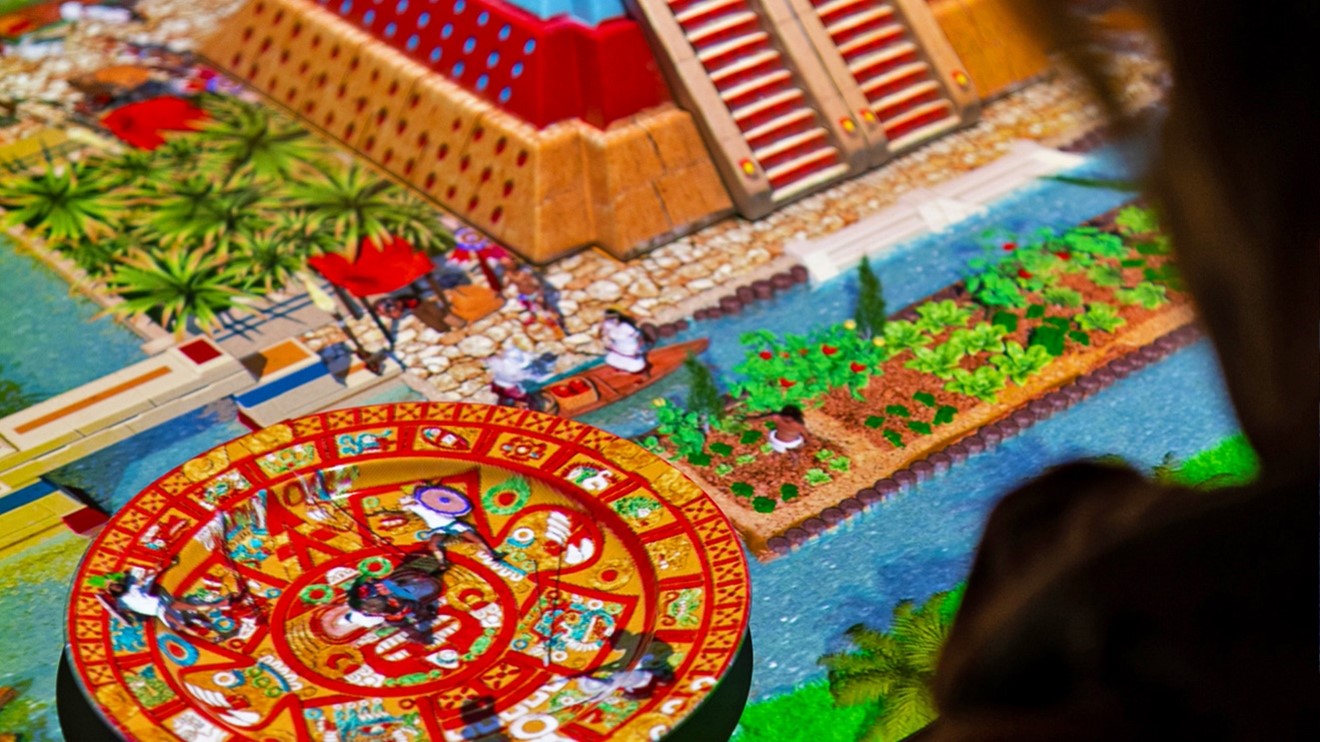 We were thrilled to show The Sandton Times our new show at the luxurious Southern Sun 54 On Bath Hotel in Rosebank.
We would like to say a special thank you to the AMAZING team at The Sandton Times for the incredible review of "How to Become the World's Greatest Chef". Keep reading for a mouth-watering taste of what you can expect to enjoy!
Le Petit Chef returns to dazzle diners at the luxurious Southern Sun 54 on Bath Hotel in Rosebank.
The culinary world is set to be turned upside down as the renowned 'World's Smallest Chef', Le Petit Chef, returns to dazzle diners at the luxurious Southern Sun 54 on Bath hotel in Rosebank.
Prepare to be immersed in a mind-blowing and innovative dinner show that promises to be a 'never-to-be-forgotten' experience.
Dinner Time Stories SA with Le Petit Chef Southern Africa is not just a meal; it's a multisensory gastronomic adventure that has garnered international acclaim.
The latest 3D 4K iteration, titled 'How to Become the World's Greatest Chef', is set to unveil the secrets of culinary greatness.
Having seen the first viral video a few years back, featuring a tiny, digitally projected table-top chef conjuring up a virtual storm before diners' very eyes, as if conjured up by magic, there are many who struggled to believe what they had seen and couldn't wait to experience this piece of wizardry themselves. The Sunday Times had a chance to soak-up the latest season of the World's Smallest Chef also known as Le Petit Chef, which has been in South Africa for a few runs, in an evening of wonder and multiple-course dining theatre.
The evening journeys through a delectable and interactive six-course dinner designed to mirror the show's tabletop projected entertainment. The menu is shrouded in mystery, adding an element of surprise to the culinary journey. The tabletop projection, props, music, and décor work seamlessly to transport diners through different eras and locations, creating an immersive experience from the comfort of their seats.
Spoiler Alert
For those wanting to avoid knowing too much about the details of an evening with Le Petit Chef: How to Become the World's Greatest Chef, don't read the rest.
CLICK HERE TO BOOK your ticket online!
But if you would like to read the entire juicy review, we invite you to visit the THE SANDTON TIMES OFFICIAL WEBSITE to keep enjoying this review!
MixFM – Proudly flavouring our events

Dinner Time Stories SA and Le Petit Chef SA present an unmissable limited-time ⏰ pop-up sensory extravaganza that will blow your mind!
Prepare for a breathtaking, innovative, unique, and internationally acclaimed gastronomic experience.
Get ready for a feast filled with fun, surprises, and mind-boggling 4K tabletop projections that will engage your senses in a one-of-a-kind spectacle! 🌟🎭🍽️
With every story and course, the mood, music, table settings, and authentic imported props change, immersing you in the most visually stunning and enchanting experience you'll ever witness – we guarantee it! 🌟✨
To learn more or make a reservation, contact us today via phone, WhatsApp, or email.
For more information:
info@dinnertimestories.co.za | Call or WhatsApp during office hours only (081) 266-2661.
Share your experience by leaving a FACEBOOK RECOMMENDATION or GOOGLE REVIEW.
Join Le Petit Chef's mailing list for the latest news, exclusive offers, and more!
Don't forget to tag us @DinnerTimeStoriesSA @LePetitChefSA in your photos from your experience.