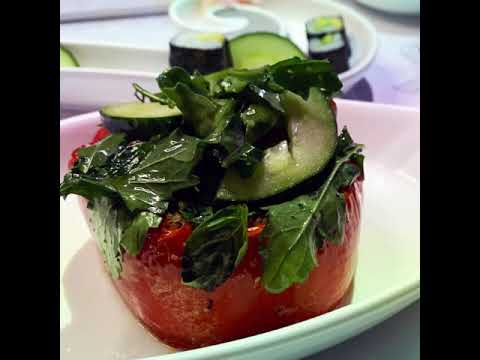 Have a listen to The Breakfast Club interview with Paul Rouessart from Dinner Time Stories SA about Le Petit Chef SA's new show in Umhlanga!
As a bonus, we have added some images to the interview to give you a SMALL taste of what you can expect to enjoy when visiting Le Petit Chef's latest show at the Radisson Blu Hotel in uMhlanga, KZN.
To avoid disappointment, book your ticket to this limited show now!
Don't forget to subscribe to our YouTube channel for more awesome videos!
Hello… I'm the #LePetitChef and I go to extraordinary lengths for your palate. Join Moi, the chef of this epicurean immersive theatrical dining adventure, in a beautiful and fun way. Dinner Time Stories SA and Le Petit Chef SA's show is an unmissable sensory extravaganza that is a mind-blowing, innovative, unique, and gastronomic experience. It is internationally acclaimed and full of fun, surprises, and '𝓝𝓮𝓿𝓮𝓻-𝓣𝓸-𝓑𝓮-𝓕𝓸𝓻𝓰𝓸𝓽𝓽𝓮𝓷' 4K tabletop projections that will engage and immerse diners in a one-of-a-kind, 5-sense spectacle!
The mood, music, table patterns, and authentic imported props and decorations all change with the epochs of the story and promise to immerse you in the most eye-catching '𝓭𝓲𝓷𝓲𝓷𝓰 𝓮𝔁𝓹𝓮𝓻𝓲𝓮𝓷𝓬𝓮' you will ever see – guaranteed!
🌟 To learn more or book, we invite you to contact us either by phone, WhatsApp, or email today.
For more information:
Info@DinnerTimeStories.co.za | Call or WhatsApp during office hours only (081) 266-2661.
We invite you to leave us a FACEBOOK RECOMMENDATION or GOOGLE REVIEW.
Join Le Petit Chef's mailing list to receive the latest news, exclusive offers, & more!
We would love to see the photo from your experience @DinnerTimeStoriesSA @LePetitChefSA