Qu'est-ce que c'est?
You are here because you have heard of me, Le Petit Chef.
You have read about me, heard whispers on the wind of my voyages through lands untold and now your thirst for knowledge has you parched and seeking an adventure of your own. A quest for cuisine, if you will.
I am a chef and I am pocket-sized for convenience. The title (Le Petit Chef) is cryptic and misleading, I know, but what can I say? I love mystery. Atmosphere.  Je ne sais pas. It is what I bring to the table, if you pardon the pun.
I have travelled the world in search of a story. No, not a story. The story. The story to put all others to shame. My journey in search of a story has taken me to unfathomable places. I have travelled in the footsteps of Marco Polo, the intrepid Italian traveller who made his way through terra incognita, traversing Asia's glory. (Not to be confused, please, with the shrieking Marco Polo game played by swimming children in the middle of summer. That is not adventure. That is noise.)
There are no mountains I will not climb, no beasts I will not fight and no oceans I will not swim if a story awaits me there. I am a seeker of tales of taste, of gastronomic gallantry, of an experience rather than a meal. This is my reputation. This is my legacy. For it is not the size of the chef that counts, but the skill of his knives, the freshness of his ingredients and the fire that fuels the flames of his passion.
Je suis Le Petit Chef.  Bon appetite, mon ami.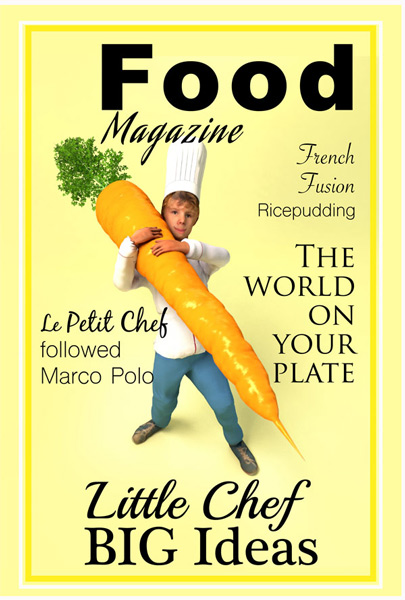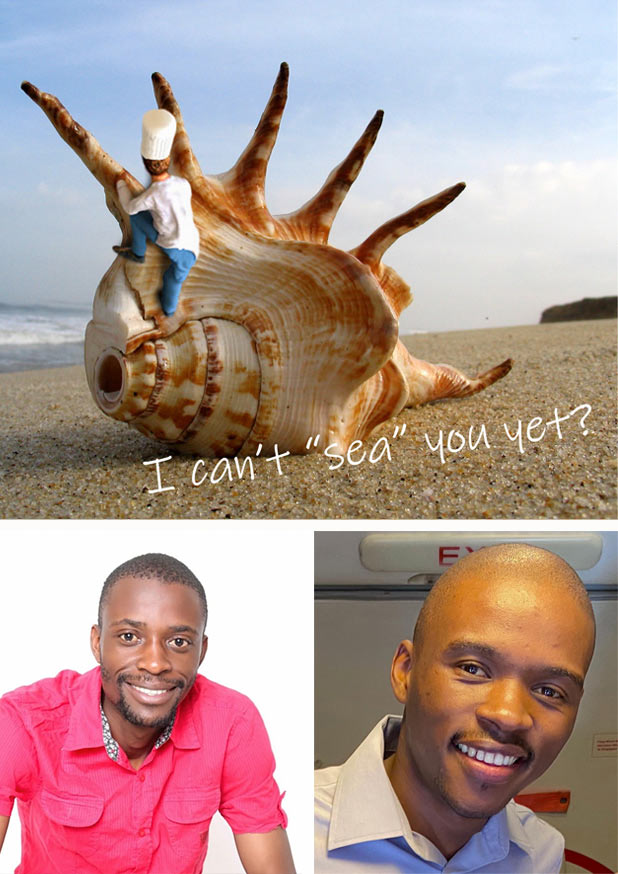 Luckmore Tsanga (Maitre D) and Lebohang Mofokeng with a Full South African Team are ready to serve you.
Why Southern Africa?
Because my dear friends

Luckmore Tsanga

(Maitre D) & Lebohang Mofokeng (Show Manager) invited me.
I will explain the story when I see you, but it involves a BBQ (or is it a "braai"?) gone awry and a poorly planned kite-surfing competition in Mauritius.
You must understand…The space in my passport is running out. London, Berlin, Stockholm. Toronto, Nashville. Cairo, Marrakesh, Istanbul. Shanghai, Abu Dhabi, Dubai, Johannesburg, and Umhlanga. There are more, but I cannot see the names for the number of stamps that crowd my pages. But now, after finally having made my debut in the Southern Hemisphere in Sandton, I have decided to keep exploring the magnifique land that you locals call Mzansi. In my exploring, the beautiful seaside of Durban gripped my heart and now holds my apron strings.
What can I say? The sun, the sea and the sand remind me of Marseilles. How long will I be here? Who can tell? Until I am whisked elsewhere to settle the ever-beating restlessness of my adventurous heart and to satisfy the desires of my taste for life. DinnerTimeStoriesSA calls this a 'pop-up' – they assure me this is not a remark on my height but is instead an indication of permanence – which is to say, I have none. I am like the aroma of la boulangerie – there, and gone, leaving only a memory of a taste, a scent of reminiscence. In short (quit giggling), book now or cry the tears of lost chances.
Magnifique "Show Crew" proudly supplied by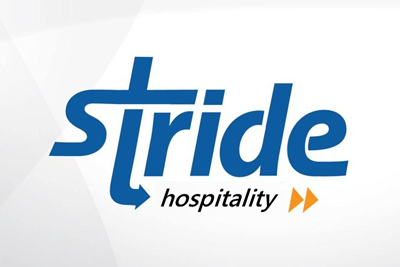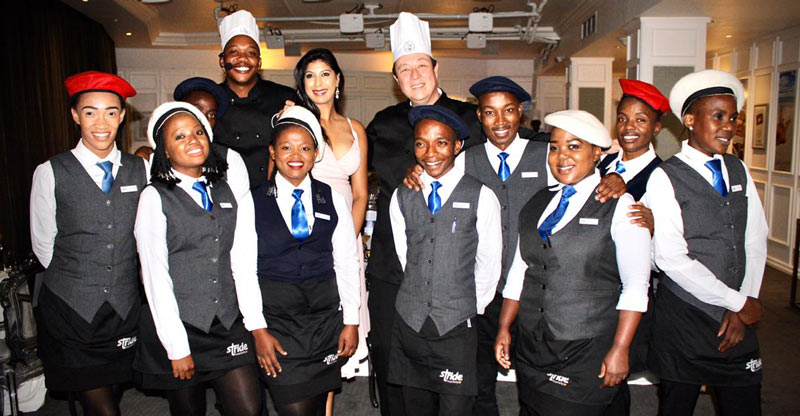 Le Petit Details
Every superhero has an origins story and here is mine.
I was born in Marseilles, France. Beautiful town. I knew I was destined for a life in the kitchen but my attempts failed – my flavours were too French, too similar to everything else. I was in despair until I read the work of Marco Polo, le grand Italian explorer. I decided I needed to escape my French life and learn of the world, and so I followed in his footsteps (many steps per footstep for me, regrettably) and followed the Silk Route. I have been buried in the sands of Arabia, been doused with the colours of India, shivered in the peaks of the Himalayas and even narrowly avoided death-by-dragon in China.
You will follow this journey with me, Le Petit Chef. Known to some as the world's smallest chef, I will guide you through my voyages while preparing your six course taste extravaganza. Your senses will travel with me along the Silk Road, leaving no spice untasted. I will regale you with anecdotes and show you the challenges and wonders of the East as you open your storybook and glide away with me to a place of memory and wonder. You will have the option of adding a wine pairing to your six course dining experience beginning with a complimentary glass of champagne, selected by the finest sommeliers the country has to offer, all specially chosen to complement the dishes served.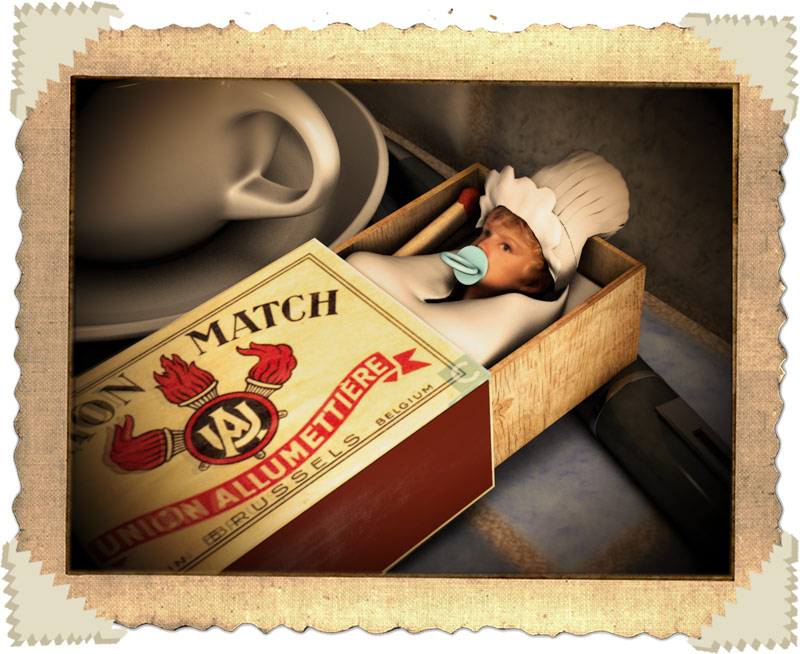 A meal is an experience – restaurants would not exist were it not so.
The mark of lovers is to share a dish, to feed one another, no? I therefore urge you to come in pairs, if only to gaze in disbelief at the person beside you as my show unfurls.
Tables of eight or twelve are your offerings, with a maximum of 52 guests per show. If you are truly the non-friendly type, (and belong in Paris, no doubt), you will desire assembling eight guests to monopolise a full table. Do as you wish, but be warned… some of my secrets will require collaboration with the guest beside you. The best experiences in life are shared, so turn strangers into friends and share the memories together.
If you wish to know the exact particulars of your meal, I suggest you call your local takeaway and consume something fried while watching reruns of bad sitcoms. That is not what I do. I do indulgence and ambience. I have trained my staff meticulously. I have sourced everything I place before you from its country of origin, ensuring only the finest makes it to the table. After a night with me, you will have been around the world in a matter of hours, with every bite and sight radiating the authenticity for which I am known. I show you my life story while delighting your taste buds.
I can attempt to describe the digital experience in words, but words are words and they are not enough. There is technology involved – heavily – such as 3-D projection mapping and augmented reality. As I explain and show you my journey, you will be privileged to watch me in action. I am quite dashing. Your table will transform as we move across the globe with projections of patterns conveying the experience of the countries I journeyed through. It is thus an engagement with every single one of your senses, which is why "dinner and a show" is a tragic description, reminiscent of washed-up cabaret singers and microwaved onion soup. Ugh. "Immersive dining experience that combines cutting-edge 3D technology, visual artistry, theatrical storytelling, fresh ingredients, unique flavours, sounds, tastes and, of course, ME" sounds closer to the truth. But again… Words do not do it justice.
But yes, if all else fails, do it for your Instagram aesthetic.
As for, as the English say, "the damage?" A trip around the world in an evening will only cost you R1295.00 (inclusive of 15% vat)!
This is an experience to be remembered. It is not a 'quick night out'. It is an occasion for the adventurers who reject monotony, who dare to be different and who laugh in the face of the mundane. Ha ha! This is for those who are eager for enchantment. The aficionados of the foodie-scene. This is date night on steroids. This is the special occasion you have been waiting for. This is unlike anything you have seen before or will ever see again. Word spreads. Guests return, two, three, four times. And my time here is short for there are other places I have not yet travelled to and they need my magic too. So, be quick! Book in advance. Spaces are limited.
By the way – if this is indeed a special occasion, drop me a note at info@dinnertimestories.co.za and I will ask my team if we can arrange something special for you, like a birthday message or…perhaps…a very important question you've been meaning to ask?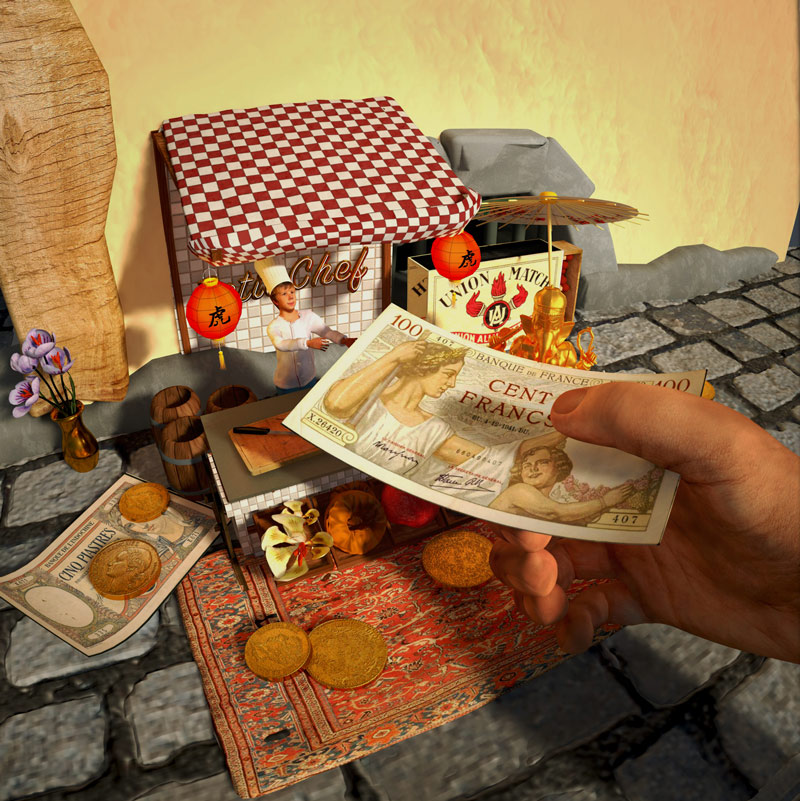 Corporate
I understand. You love your business.
You value your employees and your customers.
Without them, there is no you, oui?
To show your appreciation or perhaps to announce an incentive, please contact info@dinnertimestories.co.za or and they will set you up with a bespoke interpretation of my show. Additional entertainment can be organised, various aspects customised to suit your brand… Dream it and my team will make it a reality. If you are not so dreamy, tell us regardless and we will handle the rest.
Le Petit Chef Du Maison
I want to take you home. Ah ha, no, you will never fit inside my cottage. No. I want you to keep enjoying my show, no matter how far away you are by coming to my other homes – I am a celebrity, you see, with many abodes.
You have been to my show and I took your breath away. You say to your friends, "Ah, if only you could see him but the show is sold out!" Do not weep, mon ami. I am anything but sedentary. I have enjoyed Southern Africa so much that my shows have expanded! Perhaps you should visit my Le Petit Chef Au Naturel  at  Blueberry Hill Hotel in Honeydew, Johannesburg if you're interested in a more relaxing evening of traditional fare for you to mangez bien! Or if you were so impressed by my Marco Polo experience, you can see me once more in my new show "How To Be The World's Greatest Chef"! I am certain to entertain and excite you and your friends no matter which show you choose and what beautiful location you visit. Let's make it a night to remember.
Contact info@dinnertimestories.co.za or info@lepetitchef.co.za so the taller ones can make the arrangements.
Thank You
It is no easy task to traverse the oceans and continents, even when the pursuit is as noble as assisting a friend hailing from afrique du sud. As such, I extend my thanks to Paul Rouessart  and 100% EVENT, who not only is clever at rhyming but is also an events management company the likes of which I had not encountered until this trip. I wish to thank my creators, Filip Sterckx, Antoon Verbeeck and the Skullmapping Team. The show producer – Nadine Beshir. This now begins to feel like le Academy Awards which never recognise French brilliance in cinema. Where was I? Oui. Thank you to Lynne Groenewald from RubyRed Creative for the design, Ivor Moolman from implifi for the website, Patrick Federer from Digiscape for the social media ooh-la-la and thank you to Tayla Blaire, who has painstakingly translated and edited what I have to say in order to make it palatable (ah ha).