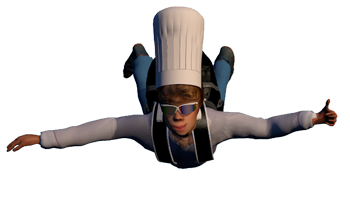 ​#LePetitChef has spread his wings into Southern Africa and is hosting his dinner guests in 3 amazing new venues.
The L'Ermitage Franschhoek Chateau & Villas (Franschhoek, Western Cape) is the home of Le Petit Chef's new offering, never-before-seen in Southern Africa tabletop projection "Le Petit Chef Au Naturel", while The Beverly Hills Hotel (uMhlanga, KZN) and The Royal Livingstone (Victoria Falls Zambia Hotel by Anantara) are the new hosts to DinnerTimeStoriesSA – "In the Footsteps of Marco Polo".
We look forward to welcoming you to one of our tabletops sometime soon!
BON APPETIT
Le Petit Chef in the Press
Click on the links below to see what people are saying about DinnerTimeStories SA