Qu'est-ce que c'est?
You are here because you have heard of me, Le Petit Chef.
You have read about me, heard whispers on the wind of my virtuoso skills as a chef and now your thirst for knowledge has you parched and seeking the finest of dining. You have probably heard of my voyages around the world as well.
As I explained before, the life of a world-famous chef can be difficult – all the autographs to sign and such large pens I must hold to do it! Sometimes you need a vacation to return to living well. In French we say 'mangez bien" – meaning also 'eat well'. Conincidence? I think not.
I must admit, I am only one little chef and my endless travels, impassioned searches for tales of taste, and the gastronomic gallantry I display in the kitchen catch up with me, vous connaissez? But I must maintain my high level (stop laughing) of artistry, ami! To keep things fresh, hip and happening I must always be on the go – moving to another place, conquering another menu, maybe even … taking a break here and there (dare I say it). So, I am to take a sabbatical of love from "In the Footsteps of Marco Polo" …
For a small person, I get a lot done and while I was soaking up the African sun and atmosphere – I have to keep cooking and storytelling (or I will lose mon esprit) – I have created Le Petit Chef Au Naturel – an opportunity to go back to simple fare done with panache – salad, seafood, steak – in short (stop laughing), I have created a serious menu with French flair. We tear ourselves away (for a moment) from the allure of the exotique and the spices of the orient to indulge in classic delicacies made with passion and skill … as we say, it will be the crème de la crème of dining experiences!
Je suis Le Petit Chef.  Bon appetite, mon ami.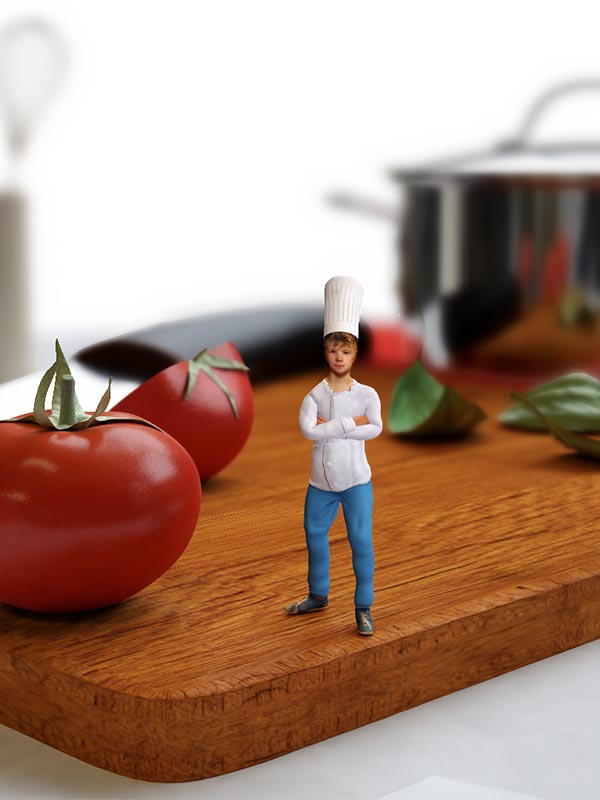 Le Petit Details
Every superhero has an origin story and here is mine.
I was born in Marseilles, France. Beautiful town. I knew I was destined for a life in the kitchen and I must admit, I perfected French cooking. It was my raison d'être. But I became too good, so I decided I needed to escape my French life and learn of the world, and so I made my own way in the world – travelling from the shores of the Mediterranean to the remote inland steppes of Asia in search of the perfect combinations of food. I have been doing this for many years and now, now it is time for the world's fanciest chef to take a breather, and return to all things simple – all things au naturel.
This does not mean that I will be cooking naked, non (as if you should be so lucky, wink wink) but that I will return to my cooking roots – dishes that are simple, yet timelessly delicious when crafted by the world's greatest chef (me). Salad, crustacean, chicken, barbeque – all foods that are not too exotic, but whose recipes have been perfected. Because cuisine may not only be memorable for the stories that are behind its creation, but also for the memories and love of life experienced entre-nous when we eat it together.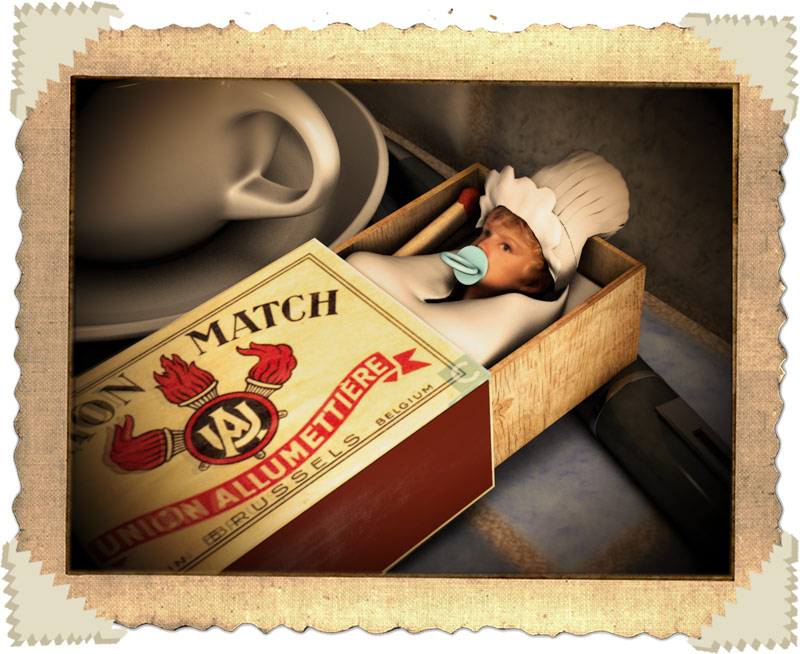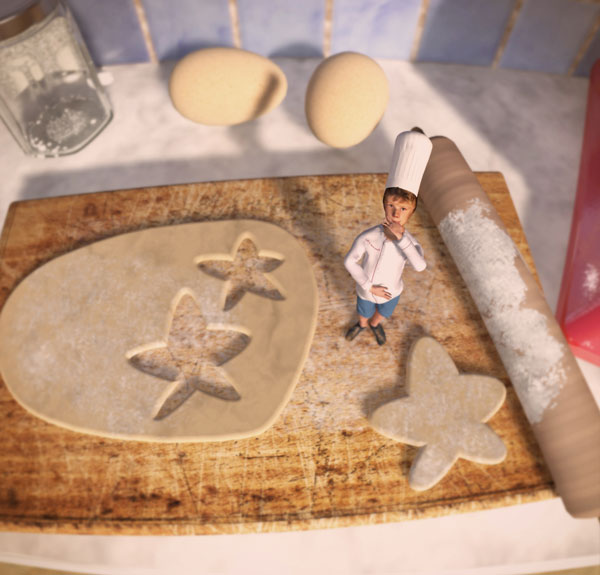 A meal is an experience – restaurants would not exist were it not so.
Virginia Woolf once said that "one cannot think well, love well or sleep well if one has not dined well" – what a Brit knows about dining well is another question, but her quote is quite correct, my friends! Dining well is to live well and love well. And the mark of lovers is to share a dish, to feed one another, no? I therefore urge you to come in pairs, if only to gaze in disbelief at the person beside you as my show unfurls – or maybe if you're lucky, to rouler une pelle!
If you are truly the non-friendly type, (and belong in Paris, no doubt), you will desire to assemble six guests to monopolise a full table. Do as you wish, but be warned… Some of my secrets will require collaboration with the guest beside you. Like food, the best experiences in life are shared, so turn strangers into friends and share the memories together. This does not mean we disrespect the necessary health protocols. I do absolument everything in life at the same standard that I prepare food (which if I say so myself, is quite high). We follow social distancing and sanitizing rules to the letter. The only thing predictable about your experience with me and my team is that your health and safety is 100% assured!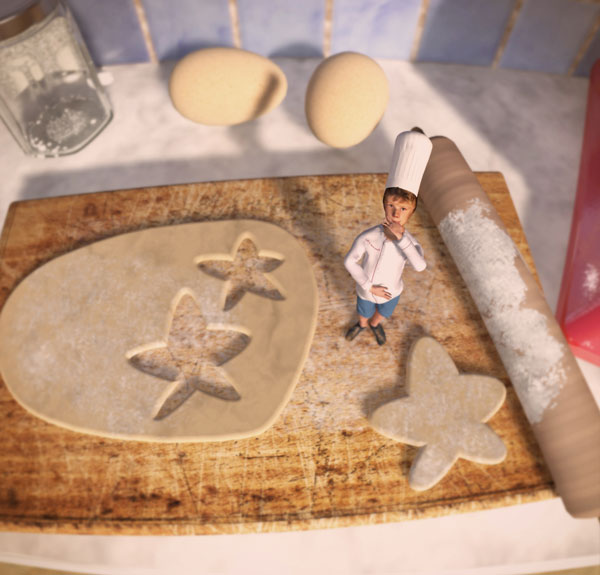 If you wish to know the exact particulars of your meal, I suggest you call your local takeaway and consume something fried while watching reruns of bad sitcoms. That is not what I do… I do indulgence and ambiance. I have trained my staff meticulously. Everything that will be placed before you is both local and fresh, ensuring only the finest makes it to the table – I have partnered with the finest suppliers and the most skilled staff to amuse your bouche in a brand new way. After a night with me, your bellies will be full and your eyes will be twinkling – with every bite and sight radiating the authenticity for which I am known. I show you how to create a sumptuous meal while delighting your taste buds and bringing together people from all walks of life under the banner of delicious food.
I can attempt to describe the digital experience in words, but words are words and they are not enough. There is technology involved – heavily – such as 3-D projection mapping and augmented reality. As I explain and create your meal, you will be privileged to watch me in 4k crystal clear action. Qui, mon ami you must see it all – I am quite dashing. Your table will transform as I prepare each course with projections of patterns conveying the way in which I have personally concocted your food. It is thus an engagement with every single one of your senses, which is why "dinner and a show" is a tragic description, reminiscent of washed-up cabaret singers and microwaved onion soup. Ugh. "Immersive dining experience that combines cutting-edge 3D technology, visual artistry, theatrical storytelling, fresh ingredients, unique flavours, sounds and tastes" sounds closer to the truth. But again… Words do not do it justice.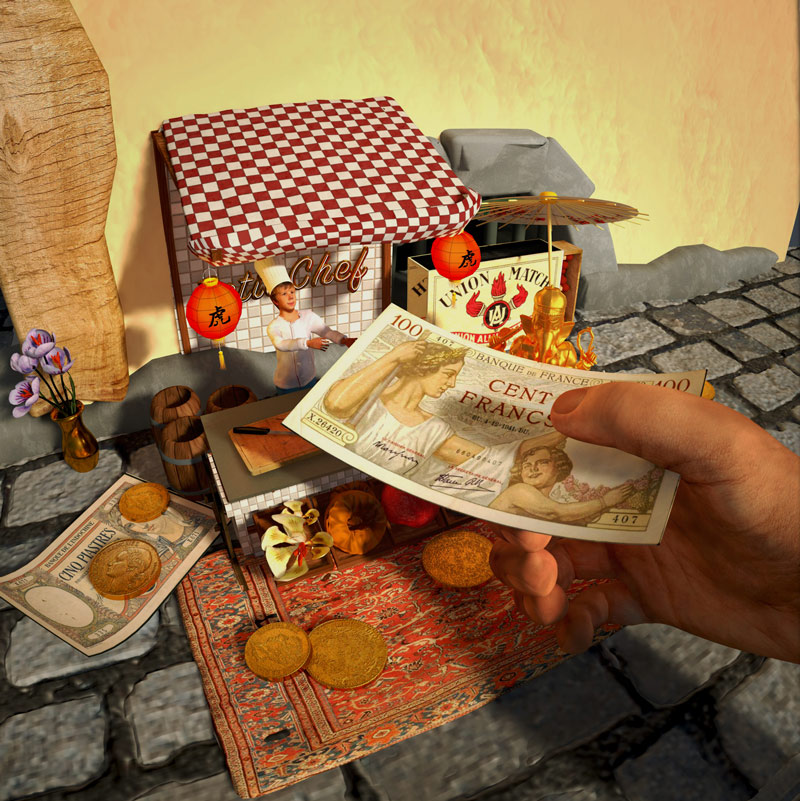 This is an experience to be remembered, NOT a 'quick night out'.
It is an occasion for the true food lovers who reject monotony, who dare to be different and who laugh in the face of the mundane. Ha ha! This is for those who are eager for enchantment. The aficionados of the foodie-scene. This is date night on steroids. This is the special occasion you have been waiting for. This is unlike anything you have seen before or will ever see again. Word spreads. Guests return, two, three, four times. And my time here is short for there are other places I have not yet travelled to and they need my magic too.
By the way – if this is indeed a special occasion, drop me a note at info@lepetitchef.co.za and I will ask my team if we can arrange something special for you, like a birthday message or…perhaps…a very important question you've been meaning to ask?
Le Petit Chef in Southern Africa
I may have recently been in Honeydew, but where else can I be found? Le Petit Chef is anything but predictable.
If you were amazed and astounded by the crowning creations of my cooking, the boisterousness of my baking and the marvels of my mise en place, I can understand that you'd like to see me again – many of my greatest fans do. It is good news for you that you can also see me traverse "In The Footsteps of Marco Polo". If you are in the area, consider taking a trip around the world in a single evening! Or engage with my latest and learn "How To Become The World's Greatest Chef".
And now you are afraid, 'how will we know Le Petit Chef, where you are, what you are doing and when you are going to be there?' But I say to you mes amis spéciaux do these TWO things and you will never miss so much as a parmesan shaving:
Follow my social media page – not only will you stay informed, but you will be delighted with something competitions and interesting facts about yours truly
2. Sign up for my ground-breaking newsletter Crème Bonjour which will keep you up to date on coming shows and exciting developments.
Corporate
I understand. You love your business.
You value your employees and your customers.
Without them, there is no you, oui?
When it comes to business, whether you are showing your appreciation or perhaps announcing an incentive, you'll want for nothing at a DinnerTimeStoriesSA show.
So, why not book a complete conference package with moi as the cherry on the top. To create a bespoke interpretation of my show, please contact info@dinnertimestories.co.za. Additional entertainment can be organised, various aspects customised to suit your brand… Dream it and my team will make it a reality. If you are not so dreamy, tell us regardless and we will handle the rest.
Special Occasions

We have too many special occasions these days. We commemorate everything from Chichi the Hamster's birthday to the first time you ever watched the Netflix. But what if it is time for a truly special occasion? Family and friends are looking to you to pull out all the stops and create an event more memorable, more dazzling than even Chichi's party.
Look no further….
Contact info@lepetitchef.co.za so that the taller ones can make the arrangements.
Le Petit Chef Du Maison
I want to take you home. Ah ha, no, you will never fit inside my cottage. No. I want you to keep enjoying my show, no matter how far away you are by coming to my other homes – I am a celebrity, you see, with many abodes.
You have been to my show and I took your breath away. You say to your friends, "Ah, if only you could see him but the show is sold out!" Do not weep, mon ami. I am anything but sedentary. I have enjoyed Southern Africa so much that my shows have expanded! If you cannot see me in Jozi, perhaps you should visit my DinnerTimeStoriesSA show "Le Petit Chef : In the Footsteps of Marco Polo" and join me as we traverse the world along the famed Silk Route.
If you're interested in a more refined evening of innovative fare for you to mangez bien! Or if you were so impressed by my Marco Polo and your Au Naturel experience, you can see more of me in my latest show – "How To Become The World's Greatest Chef" I am certain to entertain and excite you and your friends no matter which show you choose and what beautiful location you visit. Let's make it a night to remember.
Contact info@lepetitchef.co.za or info@dinnertimestories.co.za so the taller ones can make the arrangements.​
Thank You
It is no easy task to traverse the oceans and continents, even when the pursuit is as noble as assisting a friend hailing from afrique du sud. As such, I extend my thanks to Paul Rouessart and 100% EVENT, who not only is clever at rhyming but is also an events management company the likes of which I had not encountered until this trip and my very own producer for this show. I wish to thank my creators, Filip Sterckx, Antoon Verbeeck and the Skullmapping Team. This now begins to feel like le Academy Awards which never recognise French brilliance in cinema. Where was I? Oui. Thank you to Dudley Evershed (Av Staging) for the technical, Lynne Groenewald (RubyRed Creative) for the design, Ivor Moolman (implifi) for the website, Judd & Claudia Sherrin (Innovative Marketing) for the social media, Chris van Zyl (Focal Fusion Photography) for the event photography, Uven Pakkini (Uvo-vision) for the videography – ooh-la-la and thank you to Tayla Blaire and Eyren Wolfe-Coote who have painstakingly translated and edited what I have to say in order to make it palatable (ah ha).