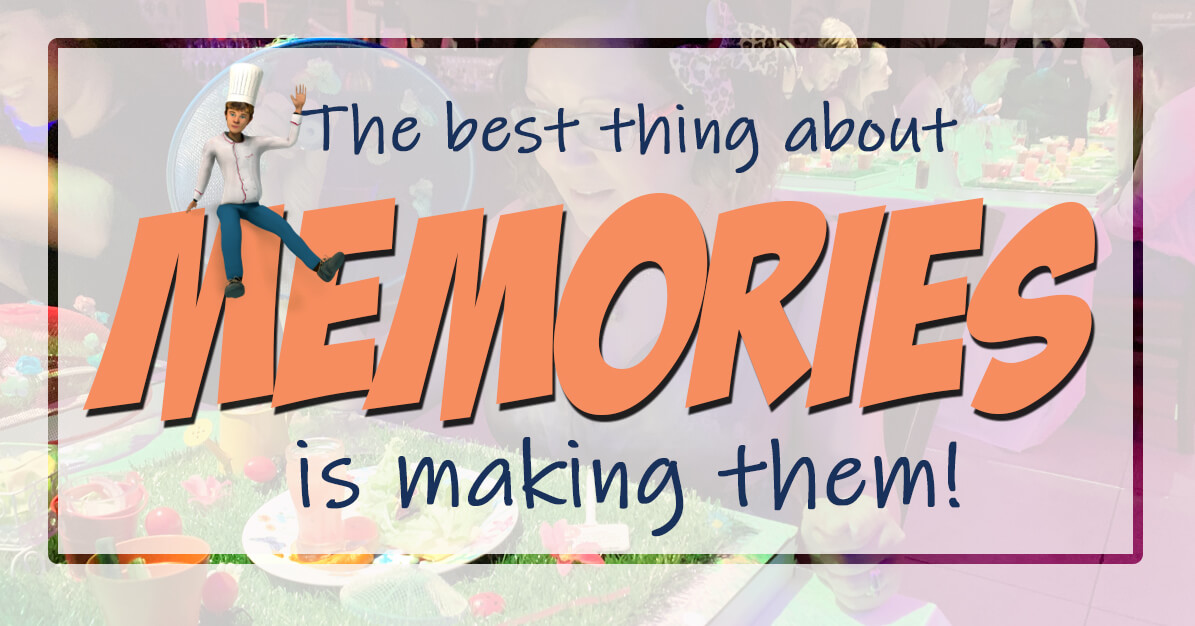 In this tantalising article, we look at why creating lasting memories matters and how we can help you to create a treasure trove of unforgettable ones. 
🎉
Cherished Moments
Creating lasting memories allows us to hold onto the most special and joyful moments of our lives, providing a treasure trove of happiness to revisit whenever we need a dose of nostalgia and warmth. 
🤝
Strengthening Bonds
Shared experiences and cherished memories strengthen our relationships with loved ones, forging deeper connections and fostering a sense of togetherness and unity. 
💖
Adding Meaning to Life
Lasting memories add richness and meaning to our lives, infusing our journey with purpose and leaving a legacy of happiness for ourselves and those we hold dear. 
🌟 Life is a grand adventure, and along the way, we gather valuables that shine brightly in the treasure chest of our memories. The moments we cherish, the laughter we share, and the experiences that touch our souls are the building blocks of lasting memories. At Dinner Time Stories SA, we believe in the power of creating unforgettable moments that will stay with you forever. 
🍽️ Our culinary journey is no ordinary experience. It's a symphony of flavours, a dance of aromas, and a feast for the senses. Imagine stepping into a world of enchantment, where every bite is a moment to cherish, and every dish is a masterpiece in itself. Our one-of-a-kind, mind-blowing, and unforgettable sensory extravaganza will transport you to a realm where time seems to slow down, and joy takes centre stage. 
💫 Why settle for the ordinary when you can embrace the extraordinary? Our culinary experience is crafted with passion, artistry, and attention to every detail, ensuring that you and your loved ones are captivated from start to finish. As you embark on this extraordinary journey, you'll not only taste delicious flavours but also create memories that will forever hold a special place in your heart. 
🥂 It's not just about the food; it's about the joy of togetherness. Gather your loved ones around our table and let the magic of our culinary experience bring you closer together. Celebrate special occasions, mark milestones, or simply revel in the delight of being surrounded by good company and even better food. 
✨ The beauty of memories is that they last forever. They become a treasure trove of joy that you can revisit anytime you wish. With our extraordinary culinary experience, you'll have a collection of cherished moments to hold onto, reminding you of the joy, laughter, and love shared around our table. 
🎉 Embrace the magic, create unforgettable memories, and embark on a culinary adventure like no other. Join us at Dinner Time Stories SA and let our extraordinary sensory extravaganza be the backdrop to your life's most precious moments. Your memories await! 🍴💕 
Bonjour! I am Le Petit Chef, dedicated to taking your palate on an extraordinary journey.
Join me, the world's SMALLEST chef behind this immersive dining adventure in a beautiful and enjoyable way.
Dinner Time Stories SA and Le Petit Chef SA present an unmissable limited-time ⏰ pop-up sensory extravaganza that will blow your mind!
Prepare for a breathtaking, innovative, unique, and internationally acclaimed gastronomic experience.
Get ready for a feast filled with fun, surprises, and mind-boggling 4K tabletop projections that will engage your senses in a one-of-a-kind spectacle! 🌟🎭🍽️
With every story and course, the mood, music, table settings, and authentic imported props change, immersing you in the most visually stunning and enchanting experience you'll ever witness – we guarantee it! 🌟✨
To learn more or make a reservation, contact us today via phone, WhatsApp, or email. 
For more information: 
info@dinnertimestories.co.za | Call or WhatsApp during office hours only (081) 266-2661.  
Share your experience by leaving a FACEBOOK RECOMMENDATION or GOOGLE REVIEW.
Join Le Petit Chef's mailing list for the latest news, exclusive offers, and more!
Don't forget to tag us @DinnerTimeStoriesSA @LePetitChefSA in your photos from your experience.